MFLA 2019 OLD SCHOOL 93/94 GATHERING
Write up by OSD, photos by Nick and Sexy John
So, it looks like I missed the memo where "Grand Prix" was phased out of the MTG lexicon. Those officially sponsored events are now a "Magical Festival", or some sorta something? I don't know. And, I don't really care. But those MF events, held about once a year here in LA, are a good excuse for fellow Old Farts Schoolers to get together and break balls, laugh, drink, and compete against each other in EC 93/94. Which is just what we Deep Spawners did on 3/2/19, even though our beloved Chris (@Elusiv) was AWOL. 40 of us had a great time, at a warehouse district venue in the back of a health food/vegan café.
So, along with the typical donated and signed pool of cards, we decided to stick to the healthy, "Gaea's" theme of the venue with the prize pool – as a door prize, everyone received a revised Regrowth, stamped for the event. 3rd Place received an UNL Regrowth, 2nd a Beta, and 1st and Alpha Regrowth. (Since Brian has no hair on his behind, he was too afraid to stamp those cards with the event stamp, but I would have…just saying). The rest of the top 8 also received various green cards. AND……… everyone received a surprise gift — a kick ass playmat!!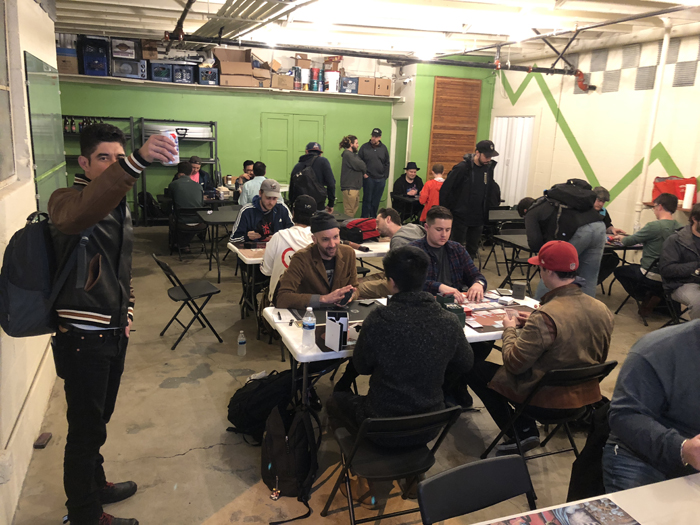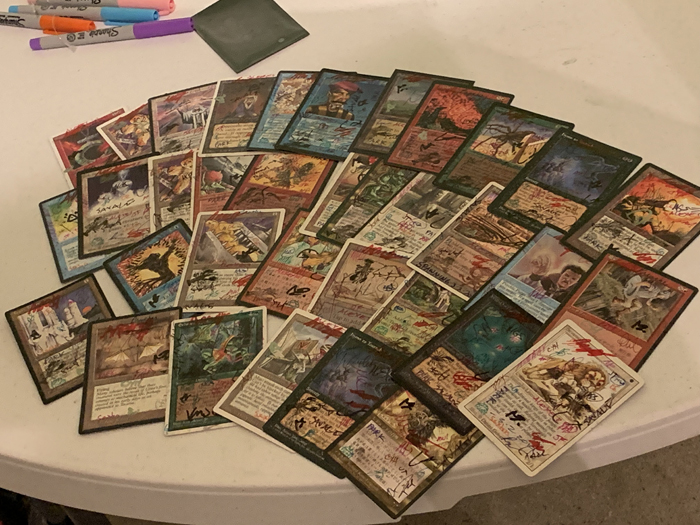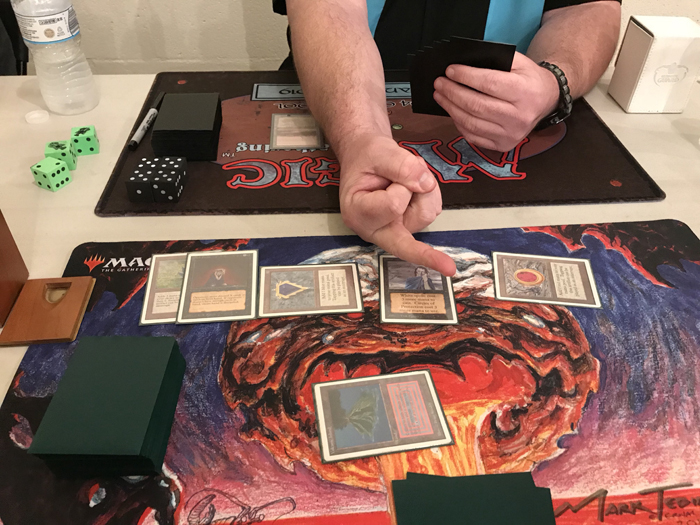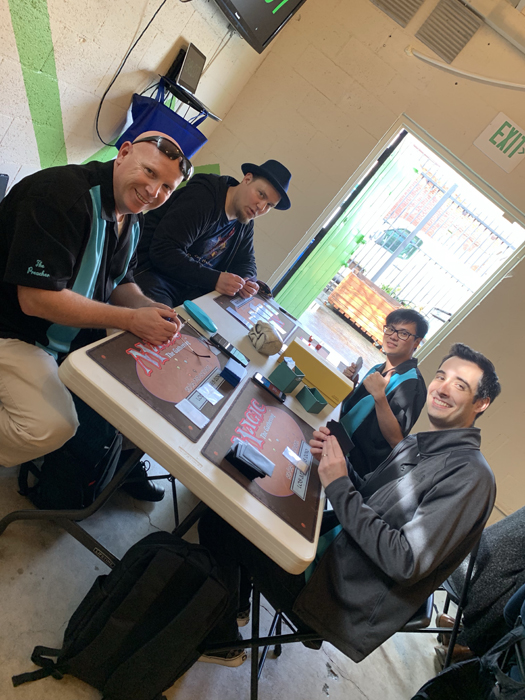 The competition was turned up a couple of notches. There were some rogue and casual decks present, but a grip of folks came looking for a fight, with decks that ranged from Shops, MB Discard, Various Prison builds, Atogs, RU Control, and more than one The Deck:
| | | |
| --- | --- | --- |
| 1st | Nick Aiello | "Machine Gun" Shops Aggro |
| 2nd | Justin Franks | The Deck |
| 3rd | Pete Dentith | Power Monolith |
| 4th | Mike Kravitz | Atog |
| 5th | John Sexton | Naya Bazaar Aggro |
| 6th | Brian Urbano | Shops Aggro |
| 7th | Gerald Rhoads | The Deck |
| 8th | Charlie Hahn | Gauntlet of Shops |
Top 8 after 6 rounds

With a slim margin, Nick (@Studio_Headz) squeaked out the top spot with his "Machine Gun" UWb Shops deck. In one game, Copy Artifact Trikes and Disenchants were too much with Nick calling "Machine Gun" and activating a Trike killing a Lion, Order, and Javalineer, then copying the Trike to cruise to the win. In other games Icy-tapped Cities of Brass were a surprise momentum shifter, swinging games in his favor. Its worth noting too, that Nick was able to pick up 2/3 Workshops he at the MF vendor tables about an hour before the event – and he immediately cobbled together the deck, finishing it just before 1st pairings were up. Nick feels 3 Shops was a good number for this event as he doesn't recall waiting/wishing he would draw one (but in the few days since the event he has already picked up the 4th).
Top 8 Deck Pictures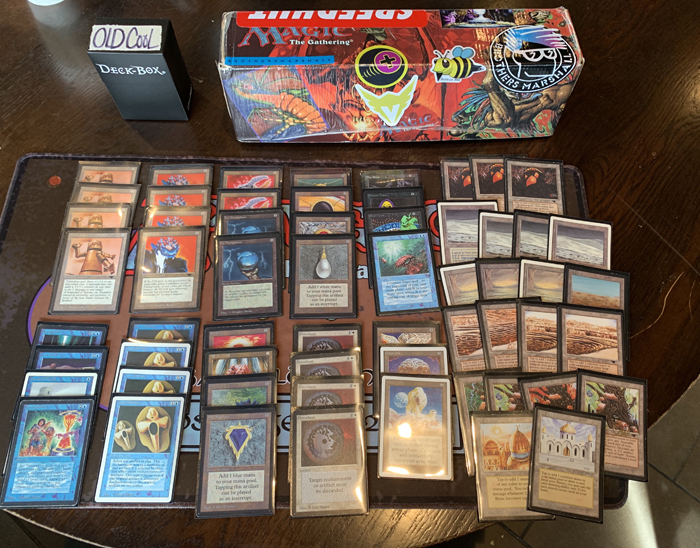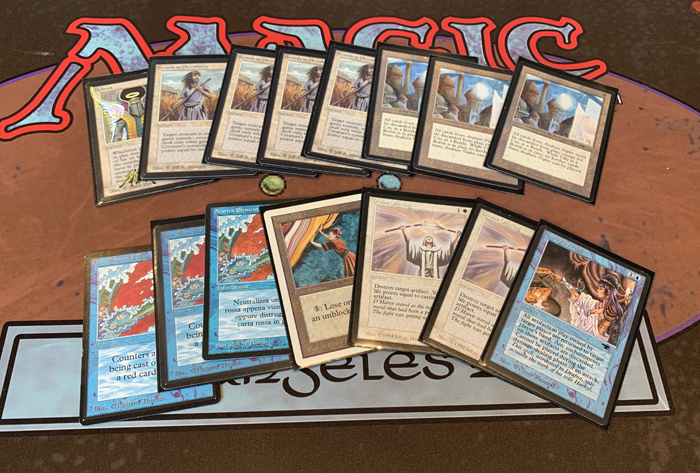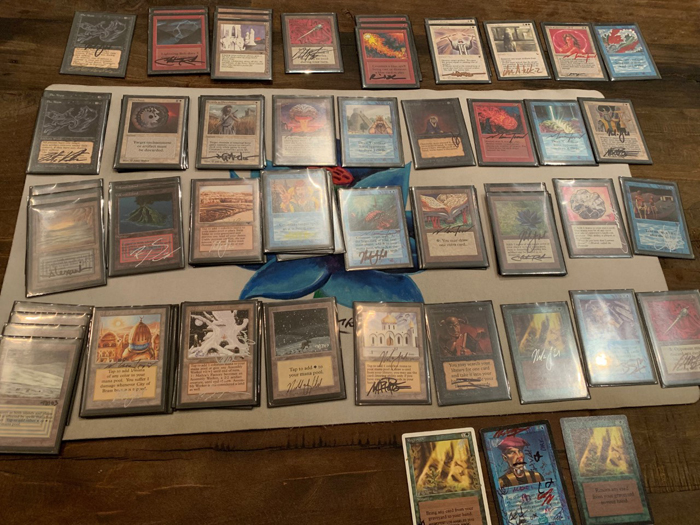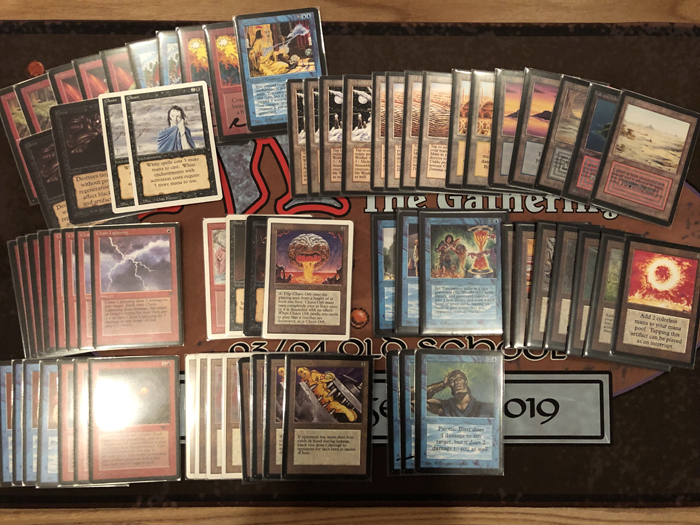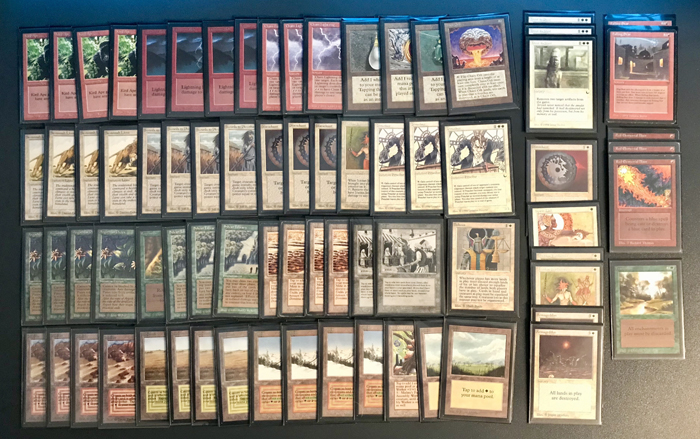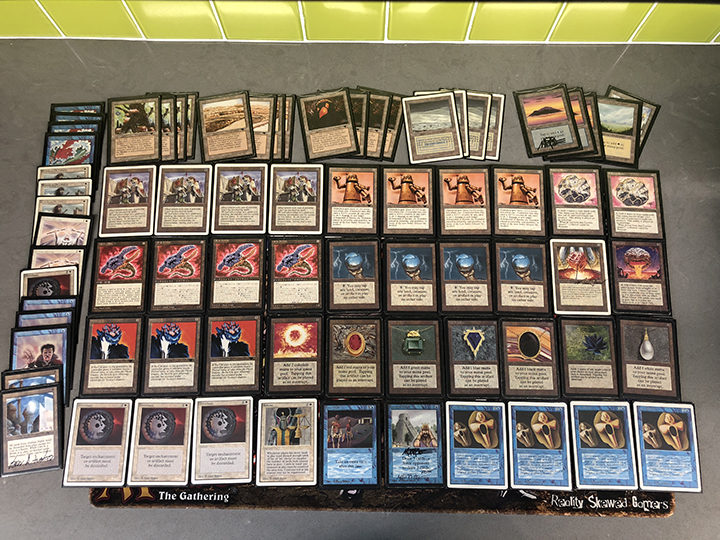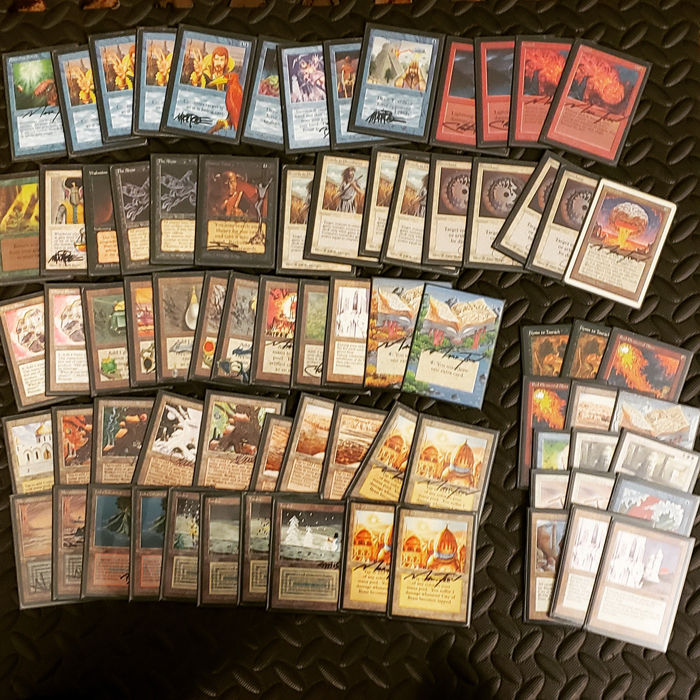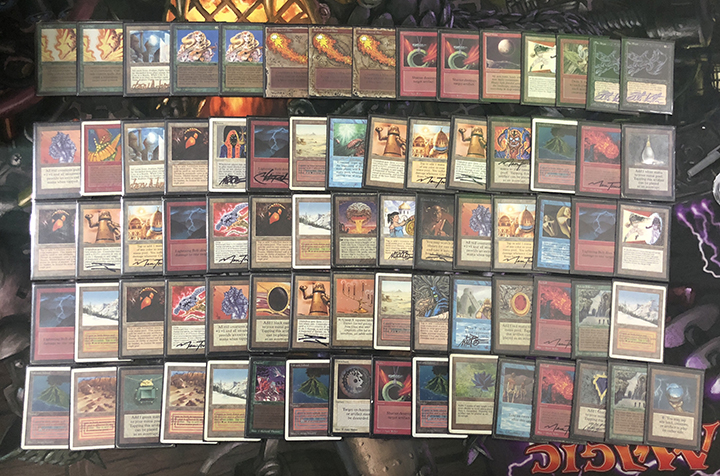 Prize cards were also handed out for the Most Creative decks (which were really difficult to choose in such a competitive field) with Matt (@alphamatt) snagging a CE Regrowth for his A40 deck that he converted to EC for this event. Furthest travelled went to Paul (@Paul XVX (Paul Messplay)) who walked all the way across the US from Virginia, just to be a part of it all. We have been told he left back in December to make it here to LA in time, and we wish him well on his quest to get back home.. The "Last But Not Dead" award went to Steve (@Temm) in the form of an un-sleeved Mono G deck in a revised starter box. Even had neat stuff in it like Wyluli Wolves, Pendalhavens, Killer Bees, FBB cards….. Coincidentally we wish Steve the best of luck in his journey up to Oregon where he is moving to. All in all, it was a very fun event, not because of prizes, beer, the unlimited pizza, the salad and baked potato bar, the "Gaeas Girls", the intermission dance contest, or even the lazer tag round… No, it was very fun because it was a cool group of 40 people who were open-minded and had a good sense of humor. Everyone brought positive expectations and a friendly attitude along with their stack of 75 — and as event hosts, we can tell you that you can't buy that.
FINAL STANDINGS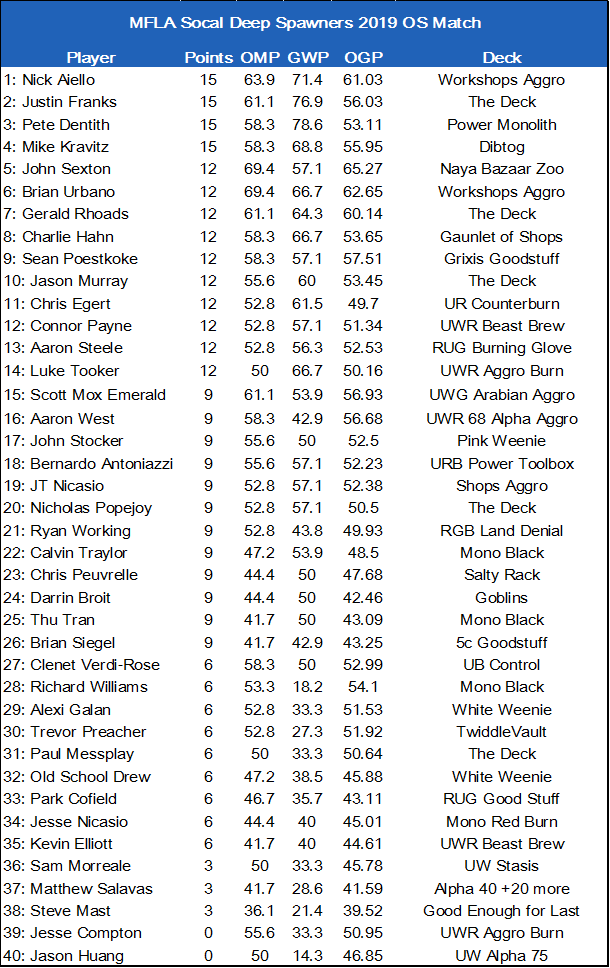 ALL DECK PHOTOS (NO PARTICULAR ORDER)